DC Guide to Drinking + Crafting DIY Greeting Card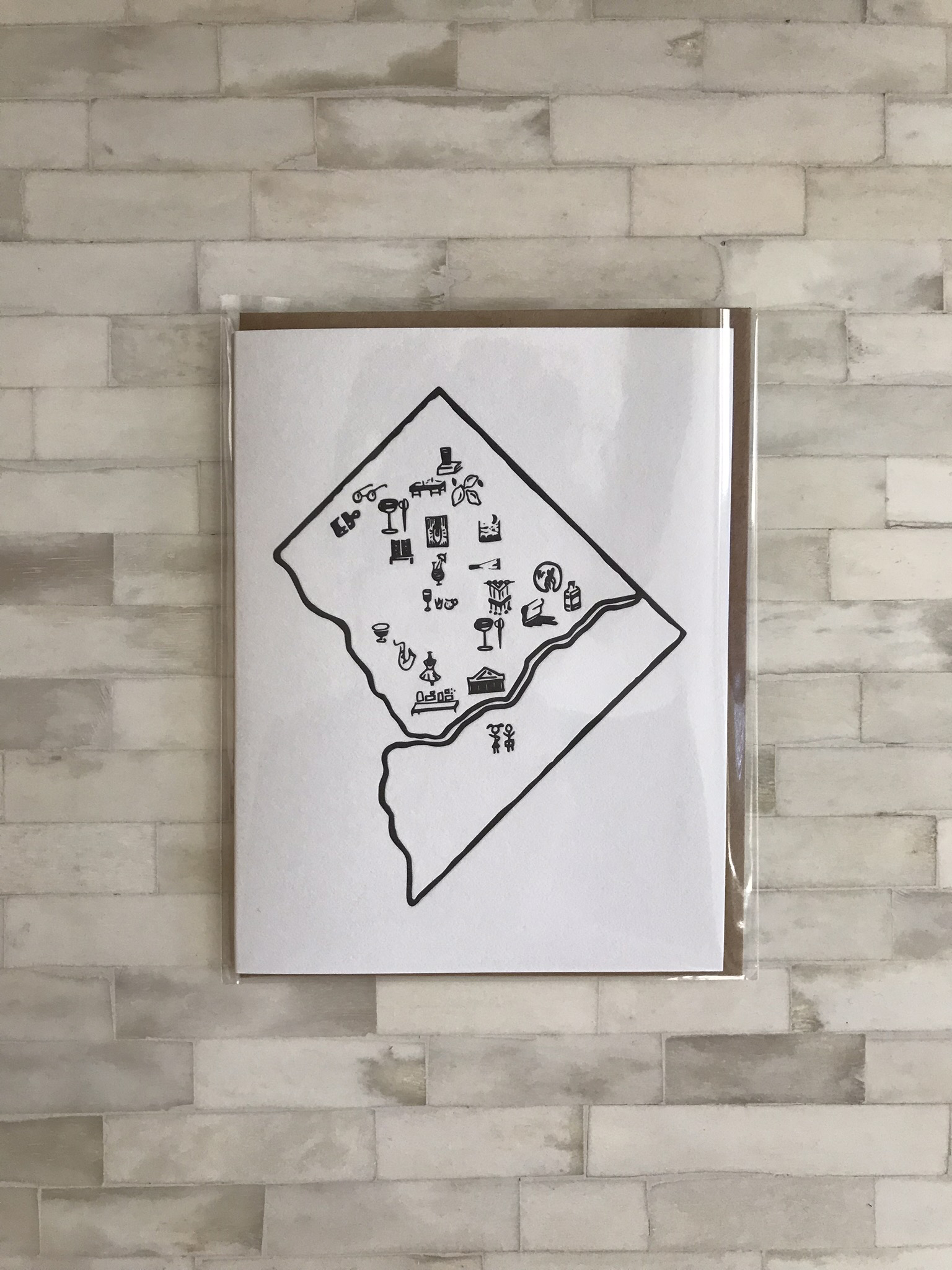 DC Guide to Drinking + Crafting DIY Greeting Card
If you're in the market for a guide to drinking and crafting in the district, look no further! This greeting card has dual purposes---DIY a handmade sentiment for a friend and let them know good places to drink and/or craft in the city.

This is a DIY card so it is built to withstand watercolor, markers, or colored pencils on the front so go crazy and make it your own! It is made of thick letterpress paper (5.25x5.5) and accompanied by a beautiful kraft envelope.

The DC Guide to Drinking and Crafting is a collaboration of resources between three DC businesses so by purchasing, you are shopping small. Cocktails + Craft, Painted Palettes, and Typecase Industries joined their efforts together to make you one great card!

On the outside of the card, you will find a DC outline and icons to suggest where a location is. On the inside cover, you will find a corresponding key that tells you what the icons represent and an online guide to map out your crafting and drinking crawl.