Creative Inspiration in San Pancho, Mexico
Earlier this year I was in San Pancho, Mexico for a few days for my friend's wedding. I'd never been to the West Coast of Mexico, except for a quick stop on a cruise, and I was super excited to see what beach life was like in Nayarit. It did not disappoint!
San Francisco, known as San Pancho, is a surfer-friendly beach town with amazing views, excellent food, and creative inspiration in every corner. I was only there for a few days, but enjoyed my time wandering the streets, relaxing in the pool at our airbnb, watercoloring, hanging out at the beach, and of course, going to my friend's gorgeous wedding.
San Pancho is very small, with only about full-time 3,000 residents, yet it seems to have a strong local community that values nature, sustainability, and creativity in various forms. It also seems to attract free-spirits, transplants, and tourists. One day at a taco stand we met a surfer who told us he came to San Pancho from California over a decade ago and never looked back. He teaches surfing and guitar lessons. He said the main thing that's changed during his time in San Pancho is that it's much more expensive to live in the center than it used to be and that locals have had to move further and further out.
We walked by a few realty offices to and from the beach and the prices were evidence that San Pancho no longer has such cheap beachside real estate. The properties for sale also seemed intended for people who want to buy a large space and make it into a bed and breakfast or hotel. This made me kind of sad, as it means there will only be more and more tourists in the small town, a town that may not be able to absorb the visitors or the new transplants without pushing locals even further away. On the other hand, tourism seems to be a huge part, if not the main part, of the local economy. That's the annoying thing about tourism in areas like San Pancho, tourism brings money, but also changes the very place in the process.
For now though, San Pancho still feels rather quaint and locally-focused, with galleries, shops, and restaurants that definitely cater to tourists, but also maintain a unique look and feel. Some things that stood out and inspired me were the public art, recycled art, nature, and creative spaces.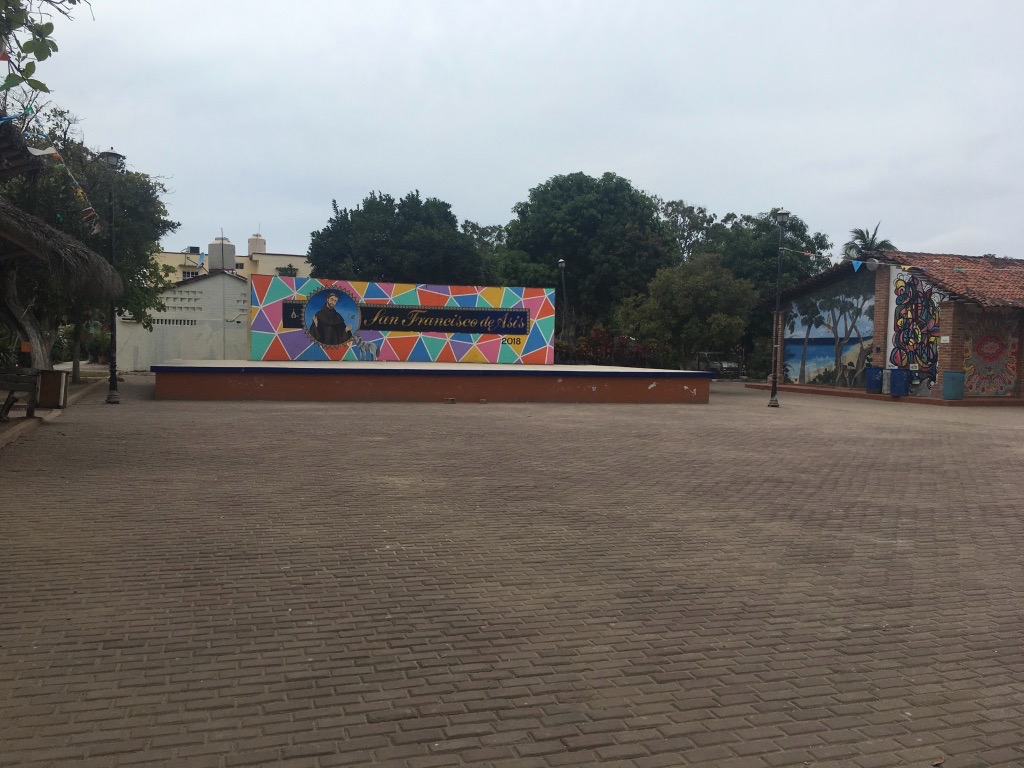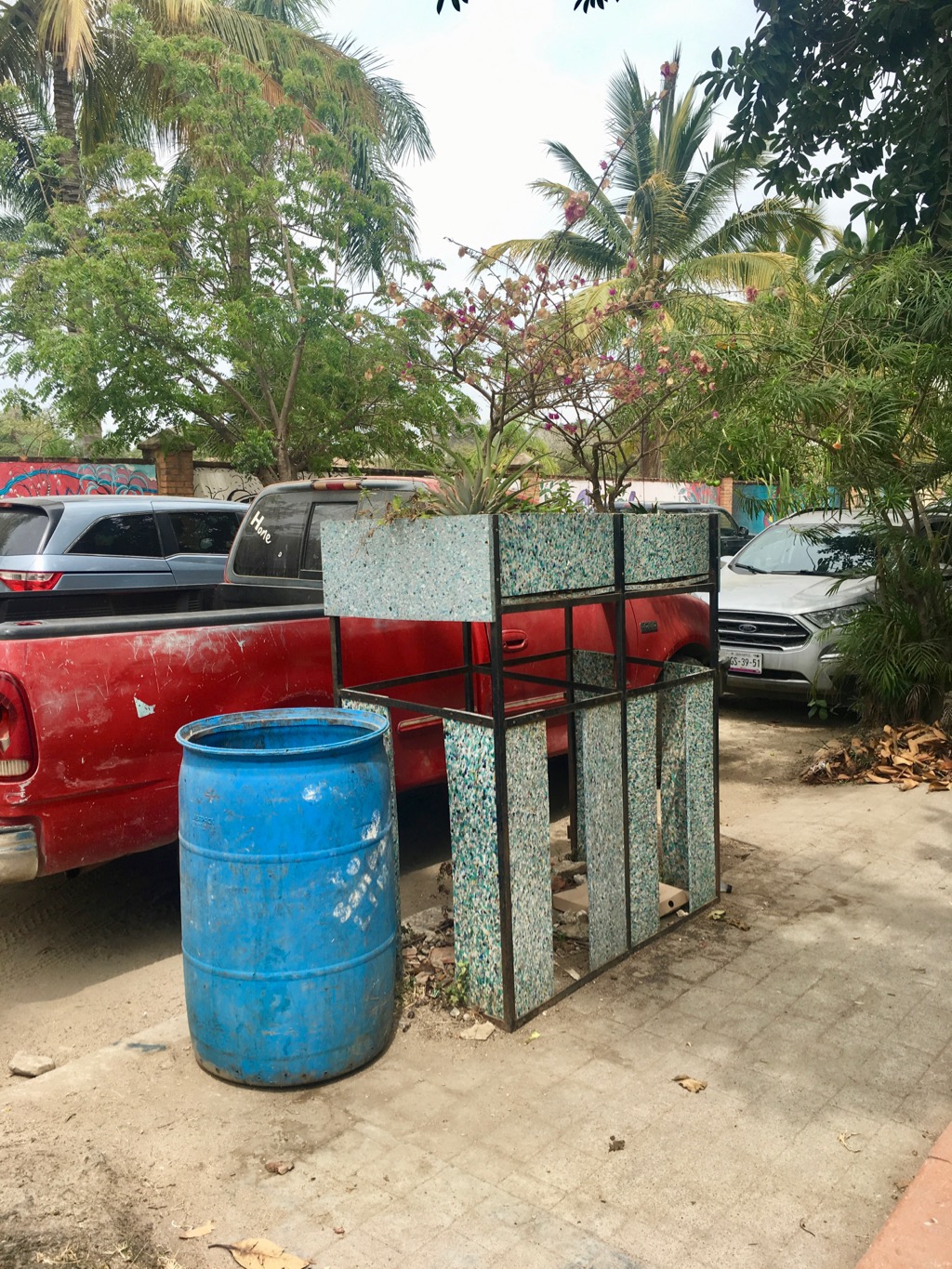 PLANTS I WANT TO PAINT IN SAN PANCHO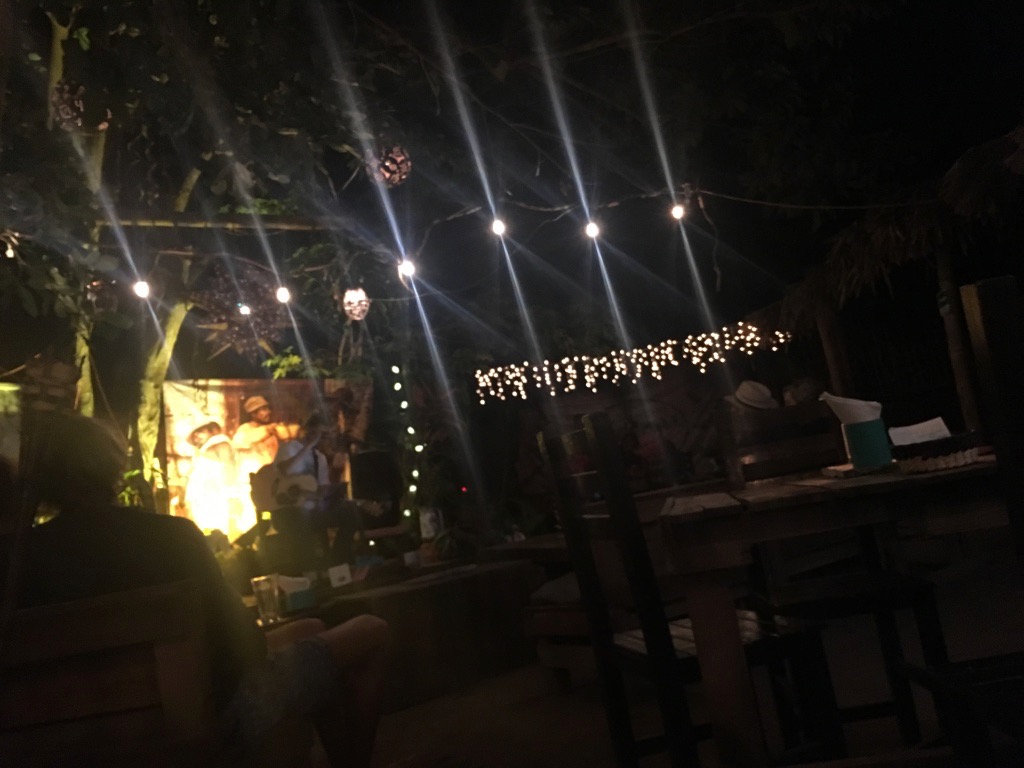 I made time to get some watercolor in between enjoying the rooftop pool at our lodging (see above for link to the best airbnb!). And the wedding was beautiful!
If you're planning a trip to the West Coast of Mexico, I highly suggest stopping in San Pancho!